Coco Austin Plastic Surgery Before and After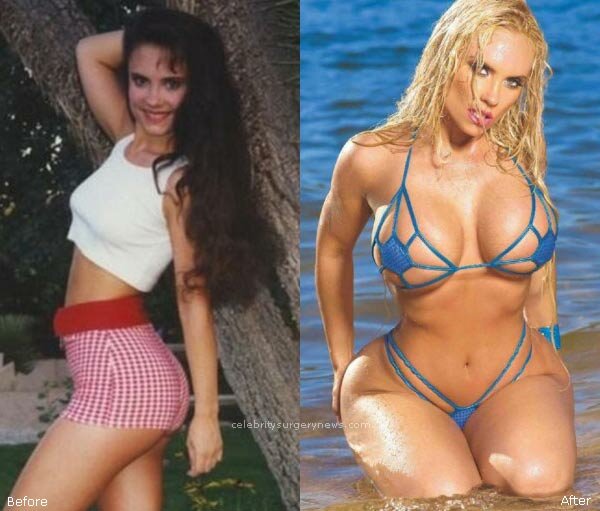 This sexy model is grasping the attention of everybody lately. Nicole 'Coco' Austin is married to famous rapper Ice T and is not shy about flaunting her ass-ets! Mrs Austin has her own magazine-aptly named COCO mag.
Never camera shy, we can easily notice a few things that stand out on such a petite frame. At 5''2 and weighing only 135lbs, it is safe to say that the former swim-wear model has had some form of enhancement in her buttocks and breasts over the years!
Funny to think that this sexy lady has denied ever going under the knife for plastic surgery, when her buttocks and boobs certainly match the voluptuousness of Nicki Minaj and Jessica Rabbit..
Buttock augmentation can be done in two different ways; implants or the technique of fat grafting, with the latter becoming ever more popular in modern society and deemed as more natural(!?) Evidence clearly shows Coco prefers implants; her buttocks have a high structure with exaggerated fullness that normal fat tissue cannot deliver.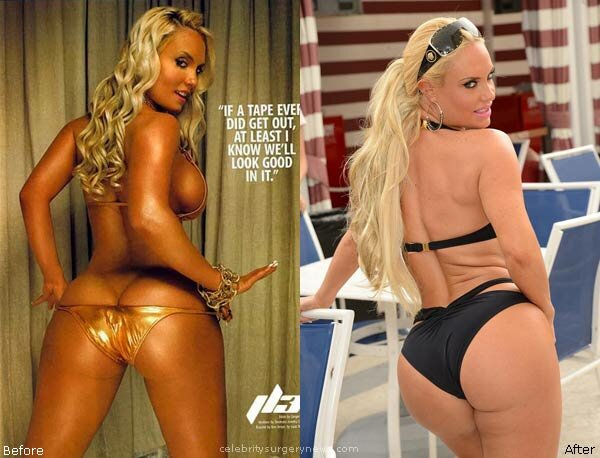 The alternative fat graft or 'Brazilian Butt Lift' is done by extracting fat from unwanted areas such as stomach and thighs; this is then injected into the fat cells of the buttocks to enhance the size of them. The method has a wavering frequency of results and patients can expect to keep 60% of their initial augmentation.
Healing time will have meant that the blond babe will not have been able to sit down for a few weeks until her buttocks fully recovered, that must have been a right pain in the ass!
Nicole Austin has clearly more than one reason for her actions, whether that be to keep her hubby happy or make her fans keep coming back for more? She sure knows how to work it. Go girl.