Hunter Tylo Plastic Surgery Before and After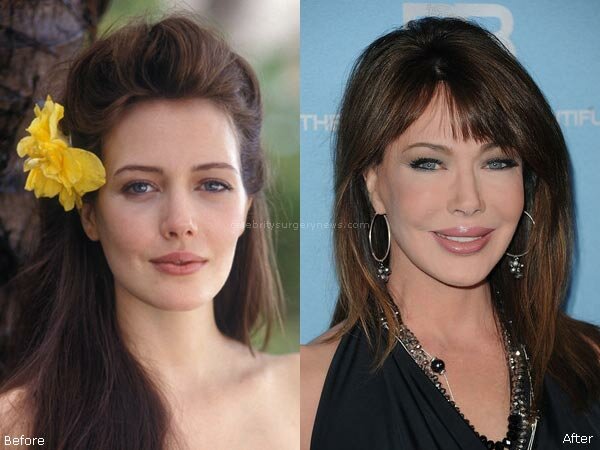 If you are a fan of soap operas, you surely know of Dr. Taylor Forrester and her legacy on the series The Bold and the Beautiful. But Hunter Tylo, the stunning brunette 51-year-old who plays the role has had quite a history with plastic surgery as well. The "Huntress" is one of celebrity gossip and magazine publisher's favourite examples of cosmetic surgery gone wrong.
The naturally-born beauty raises the eyebrows regularly of plastic surgeon experts asked to weigh in on whether or not she has had work done. She has never admitted to going under the knife and puts good health and a responsible lifestyle as her ways keeping her beauty, though she still stands out as someone who has had some, if not all the work done that is suggested she has.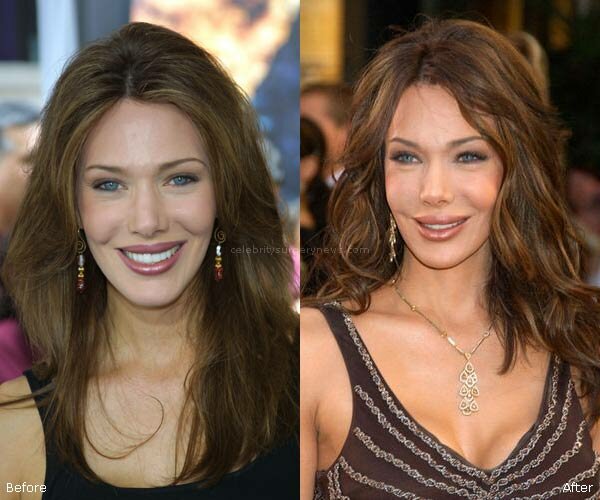 In fact, if you compare past photos of Tylo to ones of the years, you can notice quite a number of striking differences. While some of them can of course be attributed to natural aging, there are a few those stand out as abnormal.
Her face is excessively smooth, too smooth to be natural, in my opinion. I suspect that she's undergone hefty doses of Botox to look this way.," says Dr. Anthony Youn, adding," Botox may also explain the change in her eyebrows.
Tylo, a Fort Worth, TX native who was fired from Melrose Place for being pregnant in the nineties and has been a part of the Bold and the Beautiful for 23 years before leaving this summer, stresses out cosmeticians more than anything because she is such a gorgeous woman in the first place. "She doesn't need any plastic surgery," Dr. Anthony Youn insists.